Batemans Bay Accommodation Search
For Cheap, Luxury or Discount Hotels around Batemans Bay
Welcome to our guide on the best accommodation options in and around the charming town of Batemans Bay in New South Wales, Australia. With its picturesque shoreline, stunning beaches and fantastic restaurants, Batemans Bay is a popular destination for tourists looking to experience the great Australian outdoors. Here are some of the best places to stay during your visit to this beautiful town.
1. NRMA Murramarang Beachfront Nature Resort: If you're looking for a peaceful getaway, the NRMA Murramarang Beachfront Nature Resort is the perfect option. Located between Batemans Bay and the historic town of Mogo, this serene resort offers comfortable cabins surrounded by the stunning Murramarang National Park. With a range of amenities such as an outdoor pool, spa, tennis courts, and a playground, there's something for everyone at NRMA Murramarang.
2. Batemans Bay Apartments: For those looking for a self-catering option, the Batemans Bay Apartments are an excellent choice. Centrally located in Batemans Bay, this complex offers fully equipped apartments with modern amenities. Only a short walk from the water's edge and the town's restaurants and shops, it provides an excellent base for exploring the area.
3. Lincoln Downs Resort: Lincoln Downs Resort is a boutique accommodation option located in the nearby town of Batemans Bay. The resort offers a range of beautifully decorated rooms and suites, all equipped with modern conveniences. The on-site restaurant, The Wild Oats Pavilion, is a must-try for food lovers.
4. BIG4 Batemans Bay Beach Resort: This family-friendly resort is located just across the road from the beach and is an ideal option for those traveling with children. With a range of cabins, caravans, and camping sites available, there's something for everyone. The resort offers plenty of on-site activities such as mini-golf, a water park, and a games room.
5. Coachhouse Marina Resort: The Coachhouse Marina Resort may be the best option for those who love the water. Located right on the Clyde River and surrounded by lush gardens, this hotel offers several well-appointed rooms and suites. One of the highlights of the resort is its outdoor pool and hot tub, which overlooks the river.
These five accommodations provide a range of options for all types of travelers, from those seeking peace and tranquility to those traveling with families or looking for luxury. When planning your next trip to Batemans Bay, be sure to consider these options as you'll be spoilt for choice!
This is the worlds leading discount accommodation cross search engine

save up to 80%


This is the same set of services most travel agents use, Free to bookmark and share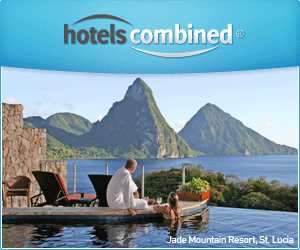 This is the site for Batemans Bay New South Wales . Are you searching in the right Australian Region?
MOVE PORTAL